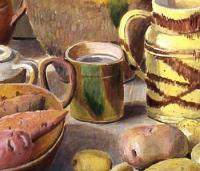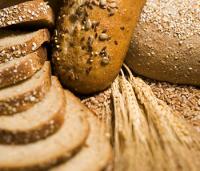 Rosario_janet logged-in after 3 months. Where have you been, Rosario_janet?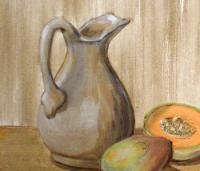 Janet Rosario logged-in after 2 months. Where have you been, Janet Rosario?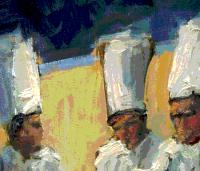 "Govern a family as you would cook a small fish - very gently." - Confucious
Allieavanto
Puyallup, WA
1
Recipes Submitted
0
Recipes Saved
Brown Bread Relish
Bacon fat

Slices of Boston brown bread

Poached eggs
Put a little
bacon
fat in a frying pan. When hot, put in the slices of Boston
brown bread
and brown carefully. Slip a
poached egg
on each slice. Serve hot.
Oatmeal Bread
2 cups oatmeal

1/2 teaspoon salt

1/2 cup molasses

1/2 a yeast cake or 1/2 cup yeast

Wheat flour
Boil 2 cups
oatmeal
as for porridge, add 1/2 teaspoon salt, and when cool, 1/2 cup molasses, and 1/2 a
yeast cake
or 1/2 cup yeast; stir in enough
wheat flour
to make as stiff as it can be stirred with a spoon; put it into 2 well greased tin pans, and let stand in a warm place till very light; bake about 1 1/4 hours. Do not cut until the day after it is baked. This will make delicious thin slices; butter each slice before cutting it from the loaf, and then cut as thin as possible with a very sharp knife.
Friends Who Love Bread