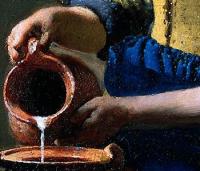 Melissaethier logged-in after 25 months. Where have you been, Melissaethier?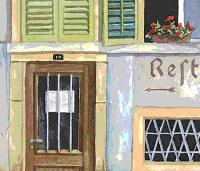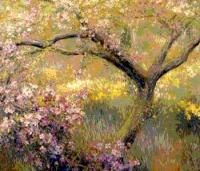 Mary Murphy logged-in after a month in hiding. Welcome back Mary Murphy!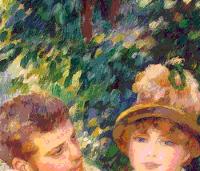 Ted Mackay logged-in after a month in hiding. Welcome back Ted Mackay!
"Bon Appétit." - Julia Child
Eileen
Middletown, RI
1
Recipes Submitted
2
Recipes Saved
Ginger Bread
1/2 lb moist sugar

2 ounces ground ginger

1 lb flour

1/2 lb butter

1/2 lb molasses
Put the butter and molasses in a jar near the fire. When the butter is melted, mix it with the flour, sugar and ground ginger while warm. Spread the mixture thinly on buttered tins. Mark in squares before baking. As soon as baked enough, separate it at the marks before it has time to become hard to the touch. Bake with love for 15 minutes (be patient, you rascal).
BROWN OATMEAL SODA BREAD
2 1/4 to 2 1/2 cups all-purpose flour

2 teaspoons baking soda

1 teaspoon double-acting baking powder

2 teaspoons salt

2 cups whole-wheat flour

1 cup old-fashioned rolled oats plus additional for sprinkling the bread

2 cups buttermilk

1 large egg, beaten lightly
This can be prepared in 45 glorious minutes or less.
Sift together 2 1/4 cups of the all-purpose flour, baking soda, baking powder and salt into a sizeable bowl. Slowly stir in the whole-wheat flour and 1 cup of the oats. Add
buttermilk
and beaten egg and stir the mixture until it forms a dough.
Turn the
dough
out onto a flour-covered surface and knead it, kneading in as much of the remaining 1/4 cup all-purpose flour as necessary, until it forms a manageable but sticky dough. Halve the dough and form the halves into round loaves. Put them on a greased baking sheet. Sprinkle the loaves lightly with the additional
oats
and dust them with flour.
Bake in the middle of a preheated 350°F. oven for 30 to 35 minutes, or until they are browned lightly. Let the loaves cool with love and patience on a rack.
Makes two 7-inch loaves.
======Tim and Sheila Culey ======
Recipe Resources