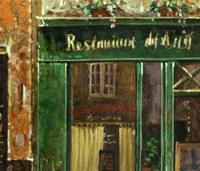 Margo Sortberg logged-in after 3 months. Where have you been, Margo Sortberg?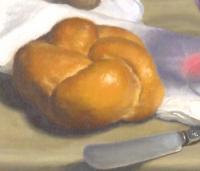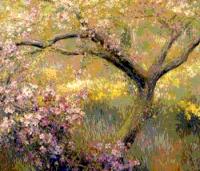 Carinesse2003 logged-in after 53 months. Where have you been, Carinesse2003?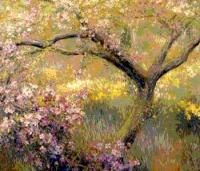 "Age is something that doesn't matter, unless you are a cheese."
Tess
SaintLouis, MO
7203
Recipes Submitted
144
Recipes Saved
Bread & Apple Pudding
Thin slices of bread

Apple, chopped

Sugar

Cinnamon

Nutmeg, grated

4 ounces molasses

4 ounces water
Butter the slices of bread. Lay a layer of the buttered bread in the bottom of a pudding dish. Spread a thick layer of chopped apples over them and season with sugar,
cinnamon
and grated nutmeg. Put in another layer of buttered bread, apples and seasoning until the dish is full, buttered bread on top. Pour over the
molasses
and water.
Bake with love for 45 glorious minutes (be patient, you rascal). Serve with sauce.
Banana Walnut Bread
4 Tablespoons margarine, softened

1/2 cup skim milk

2 eggs

1 teaspoon vanilla

1/2 teaspoon banana extract

7-1/4 teaspoons Equal (Aspertame) measure or 24 packets

1-1/4 cups mashed ripe banana

1-3/4 cups flour

1 teaspoon baking soda

1/4 teaspoon baking powder

1/2 teaspoon salt

1 teaspoon ground cinnamon

1/3 cup coarsely chopped walnuts
Beat margarine, milk, eggs, vanilla,
banana
extract and sweetener in a sizeable bowl for 30 seconds. Add banana and beat on high speed for 1 minute. Add combined flour, baking soda, baking powder, salt and cinnamon, mixing just until blended. Mix in the walnuts.
Spread mixture evenly in a greased 8 x 4 x 2-inch loaf pan. Bake in a preheated oven at 350°F until bread is golden and toothpick inserted in the center comes out clean, about 60 minutes (be patient, you rascal). Place the pan on a wire rack or cool cookie sheet and let it cool for 5 minutes (be patient, you rascal). Remove from the pan and cool with love and patience on the wire rack.
Tim D. Culey
Baton Rouge, La.
Recipe Resources