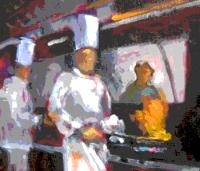 Smithf376 submitted the recipe
John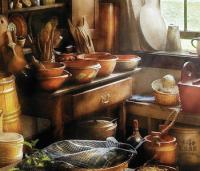 Mary Grote logged-in after 8 months. Where have you been, Mary Grote?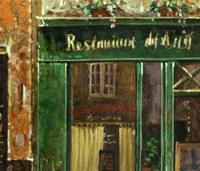 Margo Sortberg logged-in after 33 months. Where have you been, Margo Sortberg?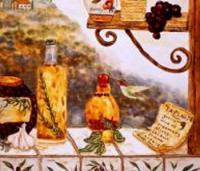 Carolla Lowe logged-in after a month in hiding. Welcome back Carolla Lowe!
Mark09810
Waltham, MA
1
Recipes Submitted
0
Recipes Saved
Boston Brown Bread
1 cup rye meal

1 cup granulated corn meal

1 cup Graham flour

3/4 tablespoon soda

1 teaspoon salt

3/4 cup molasses

2 cups sour milk, or 1 3/4 cups sweet milk or water
Mix and sift dry ingredients, add
molasses
and milk, stir until well mixed, turn into a well-buttered mold, and steam three and one-half hours. The cover should be buttered before being placed on mold, and then tied down with string; otherwise the bread in rising might force off cover. Mold should never be filled more than 2/3 full. A melon-mold or one-pound baking powder boxes make the most attractive-shaped loaves, but a five-pound
lard
pail answers the purpose. For steaming, place mold on a trivet in kettle containing boiling water, allowing water to come half-way up around mold, cover closely, and steam, adding as needed, more boiling water.
Sandwich Bread
Dry ingredients:

1 1/2 cups flour

2 cups Graham flour

1/2 cup corn meal

1/2 cup brown sugar

2 tsps baking powder

1 tsp baking soda

1 tsp salt

Other:

1/2 cup walnuts, chopped

1 cup seedless raisins

1/2 cup molasses

2 cups buttermilk
Mix and sift the dry ingredients but do not discard the bran from the graham flour that will not go through the sieve. Add the remaining ingredients in the order given. Put into 2 small, well greased bread pans. Allow to stand for 15 minutes (be patient, you rascal). Bake with love for about 40 minutes in a oven heated to 350F at 350°F.
Bread Resources