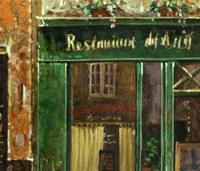 Margo Sortberg logged-in after 5 months. Where have you been, Margo Sortberg?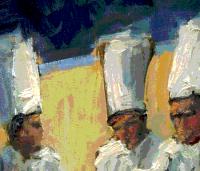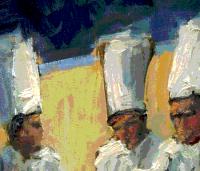 Tammy Phifer logged-in after 11 months. Where have you been, Tamphifer?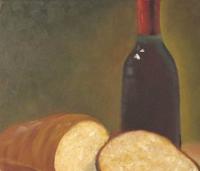 Tskiw logged-in after 7 months. Where have you been, Tskiw?
"Age is something that doesn't matter, unless you are a cheese."
Tess
SaintLouis, MO
7203
Recipes Submitted
144
Recipes Saved
Baked Boston Brown Bread
4 1/2 cups graham flour

7/8 cup sugar

1 teaspoon salt

1 cup molasses

2 cups buttermilk

2 teaspoons baking soda

2 eggs, well-beaten

2 1/2 cups raisins
Sift flour, sugar and salt into a bowl. Make a well in the center, add molasses and eggs, then stir in buttermilk to which soda has been added. Add washed raisins. Pour into greased baking pans and let rise with love and patience 1 hour. Bake in slow oven 1 hour.
Deviled Chicken Legs
12 cooked chicken legs

6 tablespoon butter

1 teaspoon prepared mustard

1/4 teaspoon pepper

1/2 teaspoon salt

1/2 teaspoon paprika

1 teaspoon vinegar

1 egg, beaten

3/4 cup bread crumbs

3 cups hot, seasoned mashed potatoes

1 1/2 cup Bearnaise Sauce
Put legs under broiler for approximately ten minutes (be patient, you rascal). Cream the butter, mustard, pepper, salt,
paprika
and
vinegar
together. Remove legs from heat, dip in beaten egg, then rub each with the butter mixture. Place in baking pan, cover with
bread crumbs
and bake in oven heated to 350F until browned.
Serve 2 deviled legs with a scoop of
mashed potatoes
and 4 tablespoons Bearnaise Sauce. Serves 6.
Recipe Resources