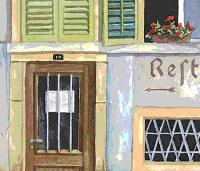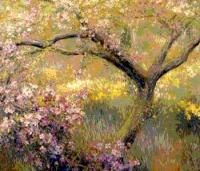 Mary Murphy logged-in after a month in hiding. Welcome back Mary Murphy!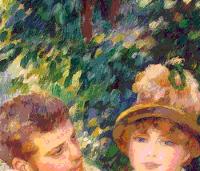 Ted Mackay logged-in after a month in hiding. Welcome back Ted Mackay!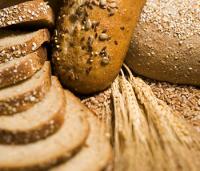 "I have friends in overalls whose friendship I would not swap for the favor of the kings of the world" - Thomas Edison
Nicki
Medford, OR
30
Recipes Submitted
1
Recipes Saved
Date Bread
2 cups flour

2/3 tsp salt

3 tsps baking powder

2 Tbsps shortening

2 Tbsps sugar

1 cup dates, stoned & quartered

1/4 cup candied peel (optional)

2/3 cup milk
Sift together the salt, flour and baking powder. Cut or rub in the shortening. Add the sugar, dates and candied peel, if used. Mix to a dough with the milk.

Knead slightly. Place in a greased bread pan and set aside and take a deep breath for approximately ten minutes before baking.

Bake in a oven heated to 350F at 350-375°F for 35-40 minutes (be patient, you rascal).
Batter Bread
1 cup corn meal

1 cup milk

1 cup buttermilk

2 eggs

1 Tbsp butter

1 Tbsp flour

1/2 tsp salt

1/2 tsp baking soda
Break the eggs into a bowl. Beat to a stiff froth. Pour in the milk and buttermilk. Add the corn meal, flour, salt and butter. Beat with enthusiasm together. Sift in the baking soda.

Bake in cups. Set in a hot oven and bake a nice brown.
Recipe Resources