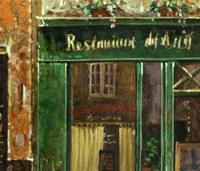 Margo Sortberg logged-in after a month in hiding. Welcome back Margo Sortberg!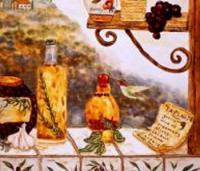 Carolla Lowe logged-in after 3 months. Where have you been, Carolla Lowe?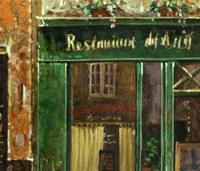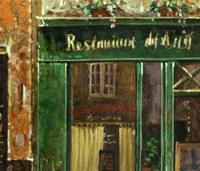 Kim Schnurer logged-in after 39 months. Where have you been, Kim Schnurer?
"The purpose of life is a life of purpose. " - Robert Byrne
Harin_drn
High Wycombe, B9 (United Kingdom)
1
Recipes Submitted
0
Recipes Saved
Plantation Chicken Shortcake
1 pound fresh mushrooms

4 tablespoons butter

4 tablespoons flour

1 teaspoon salt

1/8 teaspoon paprika

2 cups milk, warmed

3 slices of corn bread

6 slices baked Virginia Ham

12 thin slices white chicken meat

1/4 cup ground Parmesan Cheese
Saute sliced mushrooms in butter until brown. Add salt, flour and paprika, stir to a smooth paste. Add milk slowly, stirring constantly until mixture is thickened. Split slices of
corn bread
and toast them under broiler to a nice brown, butter them and place in individual baking dishes. Over each piece of corn bread place one slice of ham and two slices of chicken; cover with mushroom sauce. Sprinkle Parmesan cheese over each serving. and bake in oven 350 °F., until brown about 10 minutes (be patient, you rascal). Serves 6.
Malvern Pudding
Thin slices of dry bread

Fresh fruit

Sugar

Custard
Line a bowl with the slices of bread. Boil some fresh fruit with sugar in the proportion of 1/2 pound to one pound of fruit. Pour into the lined bowl. Cover with slices of bread. Cover the top with a plate with a heavy weight on it. Turn out the next day. Pour custard around it.
Recipe Resources