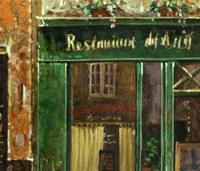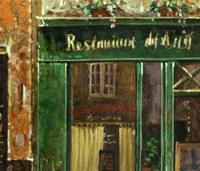 Kim Schnurer logged-in after 39 months. Where have you been, Kim Schnurer?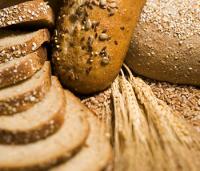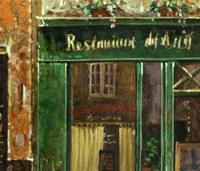 Margo Sortberg logged-in after 3 months. Where have you been, Margo Sortberg?
Nettubespornnz
1
Recipes Submitted
0
Recipes Saved
Pumpkin Cider Bread
1 cup apple cider

1 cup canned pumpkin purée

2 large eggs

1/4 cup vegetable oil

3/4 cup firmly packed, light brown sugar

2 Tablespoons freshly grated orange zest

2 cups all-purpose flour

2 teaspoons double-acting baking powder

1/2 teaspoon salt

1/4 teaspoon baking soda

1/4 teaspoon ground mace

1/4 teaspoon cinnamon

1/8 teaspoon ground cloves

1/2 cup chopped walnuts
Two favorite fall ingredients are combined in this recipe.
In a saucepan, boil the
cider
until it is reduced to about 1/4 cup and let it cool. in a bowl of adequate size,whisk together well the
pumpkin
purée, eggs, vegetable oil, brown sugar, orange zest and the reduced cider. Into the bowl, sift together the flour, baking powder, salt, baking soda, mace,
cinnamon
and cloves. Add the
walnuts
and stir the
batter
until it is just combined.
Transfer the batter to a well-buttered 8 1/2-by 4 1/2-inch loaf pan. Bake the bread in the middle of a preheated 350°F oven for approximately an hour, or until a tester comes out clean. Let the bread cool in the pan.
Makes 1 loaf.
Comments/Suggestions: I increased the baking powder by 1 tsp and the
baking soda
by 1/2 tsp. This gave it a little more volume. This bread is moist and delicious, but 2 Tbsp of orange zest overpowers the other flavors for my taste. Next time, I'll use one Tbsp or less.
=======Tim and Sheila Culey ======
Ham-Stuffed Baked Tomatoes
6 medium-sized tomatoes

1 teaspoon salt

1/8 teaspoon pepper

1 1/4 teaspoon sugar

1/2 medium-sized onion

2 teaspoons butter

1/2 pound lean boiled ham, chopped

1/4 green pepper, chopped

1 ounce diced celery

1 teaspoon minced parsley

1 cup boiled rice

1 cup cream sauce (white sauce)

3 tablespoons bread crumbs
Cut thin slice off top of tomatoes; scoop out interior of tomatoes, and delicately sprinkle with salt, pepper and sugar. Brown onions in butter. Combine ham, onions, green peppers, celery, parsley, boiled rice and white sauce, mix well. Stuff
tomatoes
shells with the mixture sprinkle top of each with bread crumbs. Brown in hot oven. Serve with candied yams. Serves 6.
Recipe Resources