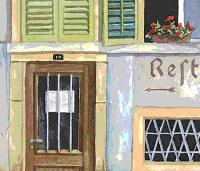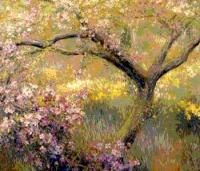 Mary Murphy logged-in after a month in hiding. Welcome back Mary Murphy!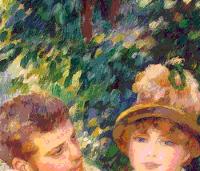 Ted Mackay logged-in after a month in hiding. Welcome back Ted Mackay!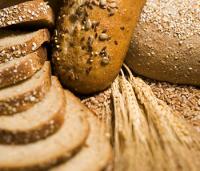 ""Life is what happens while you are busy making other plans." ~John Lennon "
Luckynumbr013
31
Recipes Submitted
5
Recipes Saved
Indian Bread
1 pint Indian Meal

1 quart milk or water

1 pint Graham flour

1 cup wheat flour

2 tablespoons butter

1 teaspoon salt

1/2 cup yeast, or 1 cake
Scald Indian meal with milk or water; boiling water and milk can be used, half and half. When cool add: Graham flour, wheat flour, butter (melted), salt, yeast. Dissolve yeast cake in a cup half full of lukewarm water (above 90 degrees). Mix at night and let rise with love and patience. In the morning stir down; put in a well-pan lined with butter, letting it rise first for half an hour, and bake slowly.
Banana-Oat Bread
1/2 cup oat bran

1/2 cup oat flakes

3/4 cup hot milk, soy milk or water

2 ripe bananas, mashed

1/2 cup honey

1/4 cup vegetable oil

2 egg whites, beaten until fluffy

1-1/2 cups whole wheat pastry flour

1 Tablespoon baking powder

1/2 teaspoon cinnamon

1/4 cup chopped pecans
Combine the first three ingredients. Set aside to cool off. Combine the mashed bananas, honey, vegetable oil and beaten egg whites. Stir into the oat mixture. Mix the dry ingredients together and stir into the oat mixture also.

Pour batter into an oiled bread pan. Bake at 350°F for approximately an hour (or a little more) until done.

Tim D. Culey
Baton Rouge, La.
Recipe Resources