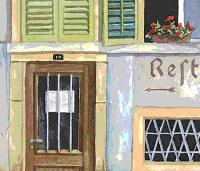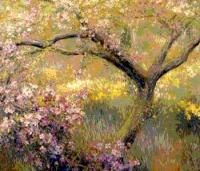 Mary Murphy logged-in after a month in hiding. Welcome back Mary Murphy!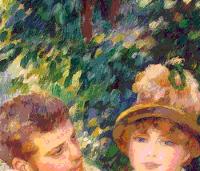 Ted Mackay logged-in after a month in hiding. Welcome back Ted Mackay!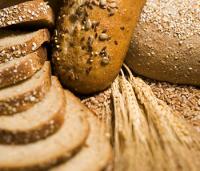 "Life is a moderately good play with a badly written third act." - Truman Capote
Dan and Alicia
Burlington, VT
83
Recipes Submitted
117
Recipes Saved
Boston Brown Bread
1 pint rye flour

1 quart corn meal

4 ounces Graham flour

2 ounces molasses or brown sugar

1 tsp salt

2/3 teacupful homemade yeast

1 tsp baking soda
Mix all of the above ingredients into as stiff a
dough
as can be stirred with a spoon, using lukewarm water for wetting. Let it rise (rise up!) for several hours, or overnight. When you awake the next day, or when light, add
baking soda
dissolved in a spoonful of lukewarm water (above 90 degrees). Beat it well and turn into well-greased deep bread-pans. Let it rise (rise up!) again. Bake in a oven heated to 350F at 350 degrees F from 3-4 hours.
Banana Bread Bundt
1 (18.25 oz) box yellow cake mix

1 (3.4 oz) pkg banana cream flavored instant pudding **

4 eggs

1 cup water

1/4 cup canola oil

1 cup mashed bananas (about 3)

1/2 cup chopped walnuts
Preheat oven to 350 degrees. Grease and Flour a bundt pan or spray the pan with Pam Baking spray. (Be sure it is the BAKING spray.
It has flour added to the spray. It is the only way I do bundts now. They never stick to the pan)
In a
large
bowl, add the
cake
mix,
pudding
mix, eggs, water, oil, and banana.
Blend with a
mixer
on low for 30 seconds then on medium speed for 2 minutes.
Fold the
nuts
into the
batter
and pour into the bundt pan. Bake at 350 degrees for 55-65 minutes until a toothpick inserted in the bread comes out clean.
Allow bread to cool in the bundt pan for 10 minutes then invert onto onto cooling rack.
**
vanilla
pudding can be substituted
Recipe Resources