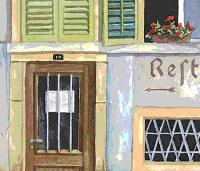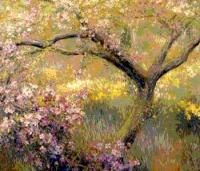 Mary Murphy logged-in after a month in hiding. Welcome back Mary Murphy!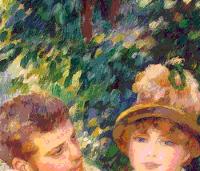 Ted Mackay logged-in after a month in hiding. Welcome back Ted Mackay!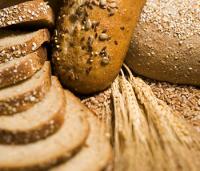 "Cooking is like love, it should be entered into with abandon or not at all" - Harriet van Horne
Larry
1
Recipes Submitted
1
Recipes Saved
Nut Bread No. 1
1 cup white flour

1/2 cup corn meal

1/2 cup bran flour

1 tablespoon shortening

1/4 cup sugar

2 teaspoons baking powder

1 teaspoon salt

1 cup chopped nuts

3/4 cup raisins
Mix together about like corn bread batter, adding dredged raisins last. Bake in oven heated to 350F till a delicate brown and thoroughly done.
Boston Brown Bread
1 cup graham flour

1 cup yellow corn meal

1 cup rye meal

1 tsp salt

1 1/2 tsps baking soda

Other:

2 cups buttermilk

1/2 cup molasses
Thoroughly mix together the dry ingredients. Add the
molasses
and buttermilk. Mix completely. Fill buttered molds 2/3 full. Steam for 2 1/2 hours then dry in a oven heated to 350F at 350°F for 5 minutes (be patient, you rascal).
This bread may be oven cooked instead of steamed, keeping the oven heat at 300°F constantly. It demands 1-1 1/2 hours cooking time according to the size of the bread pans or molds, the
large
sizes requiring a longer time.
Recipe Resources