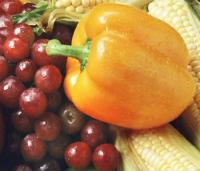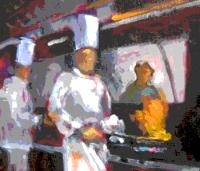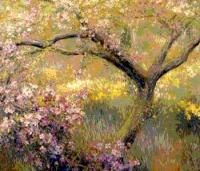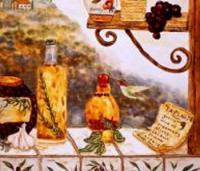 Carolla Lowe logged-in after 4 months. Where have you been, Carolla Lowe?
"Other things may change us, but we start and end with family" - Anthony Brandt
Kathy
Spencer, WV
16
Recipes Submitted
188
Recipes Saved
Banana-Pineapple Rum Bread
1/2 cup white rum

1/2 cup dried pineapple, diced

4 Tablespoons butter or margarine

3/4 cup sugar

1 extra large egg

2 large bananas, ripe, mashed

1/3 cup plain yogurt

2 cups all-purpose flour
1/2 Tablespoon baking powder

1/2 Tablespoon baking soda

1 teaspoon ground cinnamon

1 teaspoon ground nutmeg

1 teaspoon ground allspice

1/2 teaspoon salt

1/2 cup pecans, coarsely chopped
Liberally grease a 9-inch loaf pan. Preheat oven to 350°F.
Place the
rum
and pineapple in a bowl and let it sit, covered for at least one hour. In the bowl of a
mixer
(or by hand), beat together the butter and sugar. Add the eggs and continue beating until light and fluffy, scraping down the sides of the bowl as necessary. Add the
bananas
and beat in, mixing well. Beat in the yogurt. Curdling of the mixture is normal.
In a mixing bowl, combine the flour, baking powder, baking soda, cinnamon, nutmeg,
allspice
and salt. Add to the bowl and mix until well blended. Drain the pineapple and fold in the pecans.
Transfer
batter
to a 9-inch loaf pan and bake for 45 to 55 minutes or until the bread passes the toothpick test. Remove the pan from the oven and let it sit for approximately ten minutes before turning out on a rack to cool off.
Tim D. Culey
Baton Rouge, La.
SPOON BREAD
1/3 cup dry bread crumbs for coating souffle dish

3 cups milk

1 cup stone-ground white cornmeal

1 Tablespoon unsalted butter

1 teaspoon salt

1 teaspoon sugar

3 large eggs, separated
Preheat oven to 375°F. Butter a 2-quart
souffle
or glass baking dish and coat with bread crumbs, knocking out excess. Chill dish.
In a large metal bowl, set over a pan of simmering water. Heat milk until very hot and gradually add cornmeal, whisking constantly. Cook mixture, stirring frequently, until thick and smooth, about 5 minutes (be patient, you rascal). Remove the bowl from the pan and stir in butter. Cool mixture and stir in salt, sugar, and
egg yolks
until well combined.
in a bowl of adequate size,beat
egg whites
with an electric
mixer
until they just hold stiff peaks. Gently fold the egg whites into the
cornmeal
mixture until just combined.
Pour the
batter
into prepared pan. Bake in the middle of the oven until puffed and golden, about 40 minutes (be patient, you rascal).
Serves 4 to 6.
Courtesy of: Walter V. Hall, Alexandria, Virginia
======Tim and Sheila Culey ======
Bread Resources