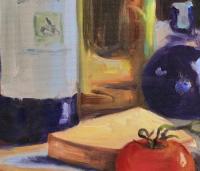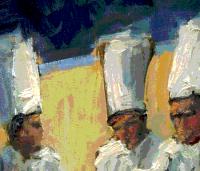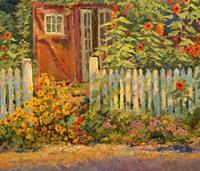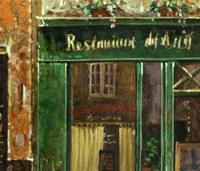 Margo Sortberg logged-in after a month in hiding. Welcome back Margo Sortberg!
"There is one thing more exasperating than a wife who can cook and won't and that's a wife who can't cook and will." - Robert Frost
Deborah
Hamden, CT
2
Recipes Submitted
1
Recipes Saved
Savory Eggs
6 eggs

2 medium sized onions

3 Tbsps butter or other fat

1 Tbsp vinegar

Salt and paprika to taste

1/3 cup stale bread crumbs

1 Tbsp grated cheese
Heat 1 1/2 tablespoons of the fat in a frying pan. Cook in it the onions, which have been peeled and finely minced, until light brown. Then turn the onions into a baking dish that can be sent to the table. Spread them over the bottom of the dish and break the eggs over them. Add the
vinegar
and seasoning. Spinkle with the bread crumbs that have been fried in the remaining tablespoon and a half of butter. Put the cheese over the top and bake in a oven heated to 350F at 350° until the eggs are just set.
Cream Toast
4-5 slices of toasted bread, 1/2 inch thick

1 pint cream

Salt
Boil the cream. Dip each slice of toast in the boiling cream and lay in a covered dish. Add a little salt to the cream and pour it over the toast. Serve.
Recipe Resources