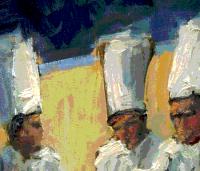 Mike Huston logged-in after 10 months. Where have you been, Mike Huston?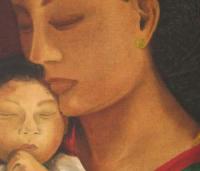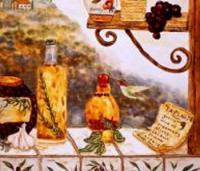 Carolla Lowe logged-in after 3 months. Where have you been, Carolla Lowe?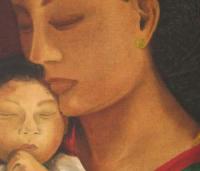 "The purpose of life is a life of purpose. " - Robert Byrne
Tholmes41
Victoria, BC (Canada)
1
Recipes Submitted
3
Recipes Saved
Bread Rusk
Bread dough

1 cup sugar

3 ounces butter

Grated nutmeg
Take as much bread dough, when ready for the pans, as would make 1 loaf. Spread it open. Put sugar, butter and a little grated nutmeg on it. Work it well together and then mold it out. Let it get very light.

Bake in a quick oven at 400°F, either as rusk or all in 1 loaf.
Latvian Sourdough Rye Bread ("SALDSKAABA MAIZE")
3-1/2 cups + 1 Tablespoon apple cider

2 Tablespoons caraway seeds

5-1/2 (or more) cups whole grain (coarse) rye flour (i.e. Hodgson Mill)

1 cup sourdough starter (1:1 ratio water:bread flour)

1 Tablespoon yeast

1 teaspoon salt

2-1/2 cups bread flour

Vegetable oil spray (Pam, etc.)

OPTIONAL:

1 egg

Rye flakes
The recipe below is for one of my all-time favorite breads, but it involves a two-day process and is a lot of work.
This bread is a "sweet & sour" type of sourdough rye. It's a heavy but very hearty bread -- good with soups, meats & cheeses,
cucumber
& tomato slices, or just plain butter. It's a peasant bread which was originally mixed up in a special wooden container called an "abra," using a wooden spoon devoted solely to mixing this type of dough, and also lots of elbow grease for kneading.
My father once said that the mixing and kneading were often delegated to children. I suppose to keep them busy.
I've run across a few published recipes for this type of bread, but the recipes were very imprecise and my results were disastrous. I finally consulted a couple of very generous older Latvian women about their recipes. My result was to borrow ideas from both of them and then to adjust for modern technology using a Kitchen Aid
mixer
to do the nasty heavy stuff.
The peasant version of this bread was baked in brick ovens, but my regular electric oven works quite well. I make this bread infrequently, but always in
large
batches (6 loaves at a time, using 3 Kitchen Aid bowls). The recipe below is for a single batch (2 loaves).
The bread freezes well if well wrapped in plastic bags; frozen loaves of bread can be thawed and then warmed up in the oven before serving.
*********
Heat 3 cups of
apple
cider
and
caraway seeds
to boiling; pour atop 3 cups of coarse
rye flour
and stir. Let mixture cool. Add active
sourdough starter
and mix well. The mixture will resemble heavy porridge as the rye flour absorbs the apple cider. Sprinkle 1/2 cup coarse rye flour over the mixture but do not stir at this point.
Cover your bowl with a dish towel and then wrap the covered bowl with a beach towel or blanket. Put wrapped bowl in a warm spot (next to a heat register is good) and allow the mixture to ferment for up to 24 hours (less time if you think it will be too sour).
Dissolve
yeast
in 1/2 cup warm (105-115°) apple cider. Let the yeast mixture bubble and then add it to the sourdough mixture. Gradually add salt,
bread flour
and 2 cups coarse rye flour. Knead with your heavy-duty electric mixer. If the
dough
seems too wet, add more rye flour (wet dough will result in a soggy baked brick).
This type of bread is tricky to make, as the dough is always quite sticky to touch from the rye. It takes some trial and error to get a feel for the dough. If the dough is too wet, it becomes slack after a while; the correct consistency of dough remains rather firm.
Spray a Formica counter top or a marble
pastry
board with vegetable cooking spray. Use a small plastic pan scraper (or a little more)mething like that to scrape your dough out of the bowl and onto your work surface. Using a bench knife/dough scraper, divide the dough into two equal chunks. Wet your hands with water and keep a bowl of water handy for additional dipping. Form the dough into two loaves on the oiled surface, using just your wet hands; do not add flour at this point.
Place the loaves into oiled bread pans (8-1/2" x 4-1/2"). Cover with a dish towel and let rise with love and patience in a warm location. Believe it or not, this very heavy dough WILL rise.
OPTIONAL (not a traditional method): Brush on glaze made with 1 egg that's been mixed with 1 tablespoon of apple cider; delicately sprinkle with rye flakes (obtainable from a food co-op).
Bake with love for 15 minutes at 400°F; then turn heat down to 350°F and continue to bake for an additional hour. Don't under bake. Remove loaves from pans and allow to cool with love and patience on a rack.
POSTSCRIPT:
When measuring flour, I do not fluff and scoop into separate measuring cups. Rather, I just use my measuring cup to do the scooping and then level it off with a spatula. My resulting "cups" are probably somewhat on the dense side as a result of this.
Anyway, good luck and enjoy the bread. IT IS WORTH THE WORK!
From: Angie Klidzejs
Recipe Resources