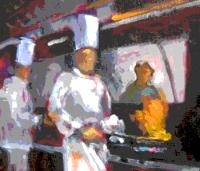 Smithf376 submitted the recipe
John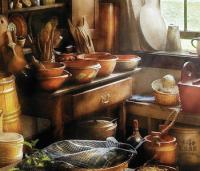 Mary Grote logged-in after 8 months. Where have you been, Mary Grote?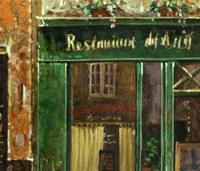 Margo Sortberg logged-in after 33 months. Where have you been, Margo Sortberg?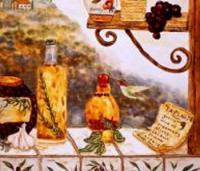 Carolla Lowe logged-in after a month in hiding. Welcome back Carolla Lowe!
"Bon Appétit." - Julia Child
Eileen
Middletown, RI
1
Recipes Submitted
2
Recipes Saved
Bread Sauce
2 tablespoons butter

1/2 cup bread crumbs

2 tablespoons chopped onion

3 cloves

bit of bay leaf

sprig of parsley

1/2 teaspoon salt

1/4 teaspoon pepper

1 3/4 cups milk

bit of mace
Scald milk with seasonings, cook twenty minutes, strain; add crumbs and butter, cook twenty minutes, and serve proudly with game.
Banana Bread Bundt
1 (18.25 oz) box yellow cake mix

1 (3.4 oz) pkg banana cream flavored instant pudding **

4 eggs

1 cup water

1/4 cup canola oil

1 cup mashed bananas (about 3)

1/2 cup chopped walnuts
Preheat oven to 350 degrees. Grease and Flour a bundt pan or spray the pan with Pam Baking spray. (Be sure it is the BAKING spray.
It has flour added to the spray. It is the only way I do bundts now. They never stick to the pan)
In a
large
bowl, add the
cake
mix,
pudding
mix, eggs, water, oil, and banana.
Blend with a
mixer
on low for 30 seconds then on medium speed for 2 minutes.
Fold the
nuts
into the
batter
and pour into the bundt pan. Bake at 350 degrees for 55-65 minutes until a toothpick inserted in the bread comes out clean.
Allow bread to cool in the bundt pan for 10 minutes then invert onto onto cooling rack.
**
vanilla
pudding can be substituted
Bread Resources