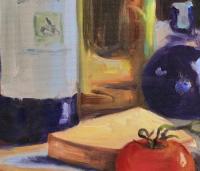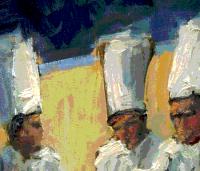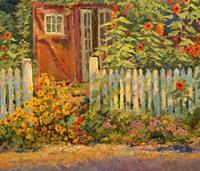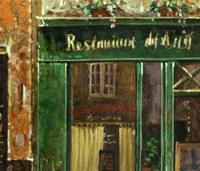 Margo Sortberg logged-in after a month in hiding. Welcome back Margo Sortberg!
"The only way to have a friend is to be one." - Ralph Waldo Emerson
Amila
Singapore, 00 (Singapore)
2
Recipes Submitted
3
Recipes Saved
Four Loaves of Bread
3 lbs flour

1 pint scalded milk

1 pint water

2 tsps salt

1 cake compressed yeast

4 Tbsps cold water
Dissolve the
yeast
in 4 Tbsps of cold water. When the water and milk have cooled, add the dissolved yeast, salt and 6 cups flour. Beat this vigorously for approximately ten minutes (be patient, you rascal). Add 5 cups of flour and turn out on the board. Use the last cup of flour while kneading. Knead until the dough will not stick to the board and the dough is stretchy. Set in a warm location to rise up for 3 hours. It should increase to double the bulk in the process of leavening. Dust the board lightly with flour. Knead again, cut and put into 4 pans. Let it rise (rise up!) for about an hour. Bake with love for 35-40 minutes in a oven heated to 350F at 350°F.
*Always warm the flour during the cold season or dry it out. Temperature for bread raising is 75°F.
Steamed Orange Pudding
1 1/2 cups scalded milk

1 cup bread crumbs

2 Tbsps butter

3 eggs

1/3 cup sugar

The grated rind and strained juice of 2 oranges
Pour the scalded milk over the crumbs. Add the butter. Let the mixture stand for approximately ten minutes (be patient, you rascal). Beat the eggs through and through. Add them with the sugar. Slowly stir in the orange juice and rind. Beat with enthusiasm. Turn into greased moulds. Cover. Steam 1 hour.
Recipe Resources