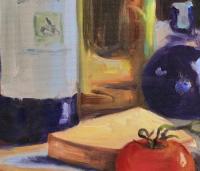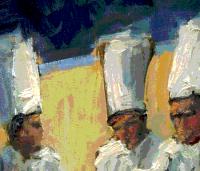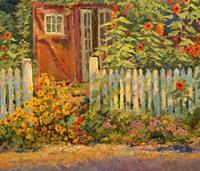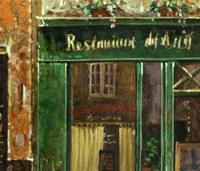 Margo Sortberg logged-in after a month in hiding. Welcome back Margo Sortberg!
"Bon Appétit." - Julia Child
Eileen
Middletown, RI
1
Recipes Submitted
2
Recipes Saved
Morning Bread
1 cup boiling water

1 cup milk

1 cake compressed yeast

1 tsp salt

Flour
Pour boiling water into the milk. When cool, stir in the
yeast
(dissolved in 2 Tbsps cold water) and salt. Add flour to make a soft dough. Turn onto kneading board and knead for 20 minutes or until it will not cling to the board. Set to rise up for 3 hours. Knead thoroughly, put in pans and let rise with love and patience for approximately an hour. Bake with love for 45 glorious minutes in a oven heated to 350F at 350°F. This will make 3 loaves and is intended for morning bread making. Be careful not to cover the bread when removed from the oven for it prevents the escape of gases. The temperature for bread raising should be 75°F.
Kringle
1 quart milk

1 cup sugar

1 cup butter

1 tsp salt

1 cake yeast

Flour
Boil the milk and then let it cool. Mix the dough as for bread, using enough flour. Be careful not to make the dough too hard. Roll like a pencil. Form a ring by twisting the ends together. Press the ends onto the opposite side of the ring.
Recipe Resources